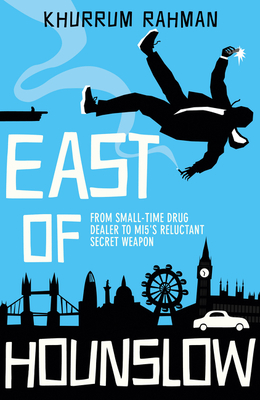 East of Hounslow (Jay Qasim #1)
Publication Date:
July 28th, 2020
Usually Arrives in 3 to 5 Days
Description
Meet Jay.
Small-time dealer.
Accidental jihadist.
The one man who can save us all?
Shortlisted for the 2021 Edgar Awards
Javid - call him Jay - is a dope dealer living in West London. He goes to mosque on Friday, and he's just bought his pride and joy - a BMW. He lives with his mum, and life seems sweet.
But his world is about to turn upside-down. Because MI5 have been watching him, and they think he's just the man they need for a delicate mission.
One thing's for sure: now he's a long way East of Hounslow, Jay's life will never be the same again.
With the edgy humour of Slough House and the pulse-racing tension of The Bodyguard, East of Hounslow is the first in a series of thrillers starring Jay Qasim.
Praise for East of Hounslow
"Excellent book. Phenomenal writing." -- BA Paris, author of Behind Closed Doors
"Educated me about some of the most urgent issues of our time while making me repeatedly snort with laughter." -- Telegraph
"Told with striking panache. Announces the arrival of a fine, fresh new thriller writer" -- Daily Mail
"As much a coming-of-age story as a full-on action thriller, East of Hounslow is thought-provoking and entirely gripping." -- Guardian
'A brilliant thriller. You'd be mad not to buy this. " -- Ben Aaronovitch, author of Rivers of London