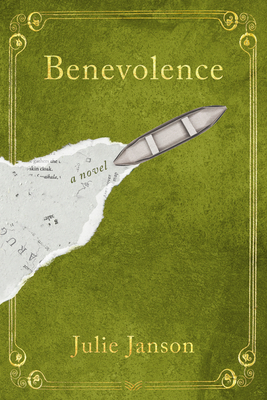 Benevolence: A Novel
Publication Date:
August 16th, 2022
Chop Suey Books
2 on hand, as of Nov 29 4:44pm
On Our Shelves Now
Description
"How good it is to hear a Darug voice speaking of Darug history."—Kate Grenville, author of The Secret River, winner of the Commonwealth Prize
Blending the mythical power of Téa Obreht and the epic scope of Min Jin Lee, a searing historical novel that tells a story of colonization, survival, and resistance in a way never done before—a beautiful, brilliant, and brutal reimagining of the first contact between Indigenous people and white British settlers and the far-reaching consequences for one Aboriginal girl coming of age in an unsteady and dangerous world.
For all known time, Muraging's people, the Darug, have lived on this land between the river and the sea. But change comes swiftly in the early years of the nineteenth century when White settlers begin to arrive, laying claim to the continent, long inhabited by Aboriginal tribes like Muraging's, for the British empire. 
At ten years old, Muraging is given over to the Parramatta Native School by her father, where the missionaries call her Mary James, force her to abandon her culture and language, and teach her subjects they believe will save her soul: English, Christianity, and housework. Six years later, seeking a brighter future, Muraging flees the school, embarking on a journey of discovery and a search for a safe place in an unfamiliar and unsteady new world—an odyssey far more winding and treacherous than she ever dreamed. 
Spanning two decades, from 1816-1835, and set around the Hawkesbury River area, the home of the Darug people in Parramatta and Sydney, Benevolence sheds light on the heartbreaking violence and erasure of colonization, as well as remarkable survival and resistance—a vivid and compelling portrait of the  Aboriginal Australians whose way of life is forever altered. 
Award-winning Australian writer Julie Janson's draws on historical events to recreate this pivotal time—things that may have happened to her own ancestors—giving voice to an Aboriginal experience of early-settlement in Australia.
Praise for Benevolence: A Novel
"Based on the life of her own great-great-grandmother, Janson's fictional interpretation of this dark period in Australia's history... exposes how horrific and harrowing Aboriginal lives were during this time of brutal conquest, attempted cultural obliteration, resistance, and survival." — Booklist
How good it is to hear a Darug voice speaking of Darug history. — Kate Grenville, Award-Winning Author of The Secret River