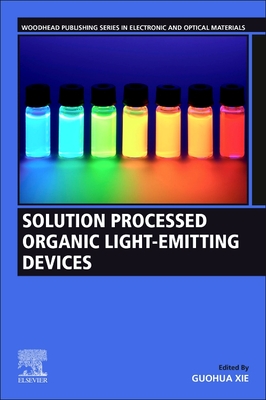 Solution Processed Organic Light-Emitting Devices (Woodhead Publishing Electronic and Optical Materials)
Publication Date:
June 1st, 2023
Publisher:
Woodhead Publishing
Description
Solution Processed Organic Light-Emitting Devices provides updates on principles and advances in materials design, device structures and processing technologies. Most importantly, the dynamics of thin film growth from solutions such as solvent orthogonalization, coffee-ring effects, and interfacial adhesion are carefully analyzed. Excitons generation and utilization, host-guest energy transfer, and interfacial interaction in the solution-processed films are considered with material and device design to maximize the electroluminescent performance of OLEDs. The book reviews the materials, devices and technologies dedicated to solution-processed thin-film devices, which are not only applicable to OLEDs but may be adapted to other emerging semiconducting devices.
This book is suitable for researchers in academia and industry working in materials science and engineering, chemistry and physics disciplines.