New Release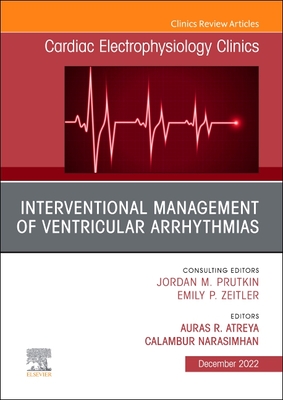 Frontiers in Ventricular Tachycardia Ablation, an Issue of Cardiac Electrophysiology Clinics: Volume 14-4 (Clinics: Internal Medicine #14)
Publication Date:
November 17th, 2022
Description
In this issue of Cardiac Electrophysiology Clinics, guest editors Auras R. Atreya and Calambur Narasimhan bring their considerable expertise to the topic of Ventricular Tachycardia Ablation.
Provides in-depth reviews on the latest updates in Ventricular Tachycardia Ablation, providing actionable insights for clinical practice.

Presents the latest information on this timely, focused topic under the leadership of experienced editors in the field; Authors synthesize and distill the latest research and practice guidelines to create these timely topic-based reviews.