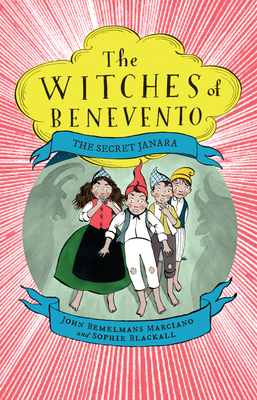 The Secret Janara (The Witches of Benevento #6)
Publication Date:
May 28th, 2019
Publisher:
Viking Books for Young Readers
Chop Suey Books
1 on hand, as of Feb 5 11:11pm
On Our Shelves Now
Description
The exciting adventures of the Benevento cousins continue, as Primo discovers the identity of the secret Janara.
Primo has been given a tantalizing clue about the secret Janara: the Janara lives with him! How can he discover who it is? Only that success will console him for his humiliating defeat at the boar hunt, where Rosa was the winner. Rosa!! Girls are not even supposed to compete.
One night Primo finds a clue. Behind the head of the goddess Diana, the ancient statue in his kitchen, he discovers a bottle of the oil that a Janara needs to transform him or herself before flying off for a night of mischiefs. If he can stay awake one night, surely the Janara will be revealed. But what will he do with the knowledge?
The Benevento children continue to encounter and outwit witches in the sixth and most suspenseful adventure yet of the Witches of Benevento series.