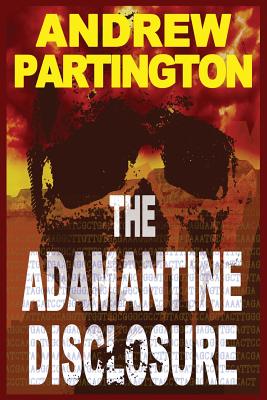 The Adamantine Disclosure (Nathanael Wayfarer #1)
This product is not returnable.
Publication Date:
May 21st, 2019
Publisher:
Submarine Media Pty Ltd
Usually Ships in 3 to 5 Days
Description
Nathanael Wayfarer, tormented by his ex-wife's sudden nasty turn in their divorce negotiations, crashes his car while on holiday in the Grand Canyon. With his legs still in external fixators he finds himself being wheeled out of the hospital by a mysterious woman who claims he is being pursued, Natasha Chase, a computer programmer and hacker. Unable to know whether he can trust her, he tries to escape. Soon Nathanael is evading tenacious pursuers using government surveillance to find him and kill him, and fighting a mysterious organisation that combines occult beliefs with the manipulation of DNA and the robbery of ancient human remains. The first book in the Nathanael Wayfarer series will keep you on the edge of your seat in a gut-wrenching journey into the heart of a conspiracy involving palaeontology, biblical history and the pre-history of the world, genetics and incredible ideas. A Christian technothriller that will not disappoint.