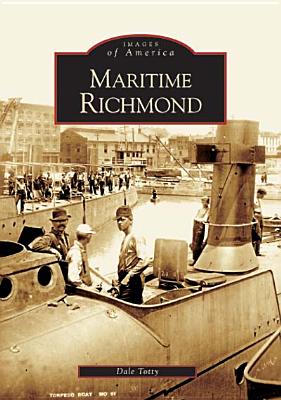 Maritime Richmond (Images of America)
Publication Date:
November 1st, 2004
Publisher:
Arcadia Publishing (SC)
Description
Richmond, Virginia, located on the banks of the James River, developed into a major port by the mid-19th century. The city became the shipping point for flour, livestock, vegetables, tobacco, coal, and ironworks. During this period, the James River and Kanawha Company developed a canal system that was highlighted with the construction of five large stone locks, completing the canal connection to the city dock area. Coinciding with development of the city's canal system, industry followed, and by the very early 1800s, large flour mills dotted the city, replacing older, smaller-scale grist mills. This new wealth helped other industries prosper, including cotton and woolen mills, as well as tobacco factories and iron foundries. The looming Civil War had a tremendous impact on Richmond's waterfront activity. With the eventful fall of Richmond to the Union forces, the major port was destroyed by fire. Following the Civil War, the city and industry were rebuilt but the four milling empires never reached the zenith they previously attained. As business for the city gradually began to increase in the late 1800s, increasing consolidation of port activity to cities such as Norfolk, Baltimore, and new York eliminated the need for inland travel by water to ship goods. This does not diminish the fact that inland port cities such as Richmond remained vital in the development of the state and burgeoning nation. In Images of America: Maritime Richmond, author Dale Totty has collected 200 archival images that trace the vital role of the port in Virginia's capital city. Totty is a well-known wildlife articst, history enthusiast, and lifelong Richmond resident.