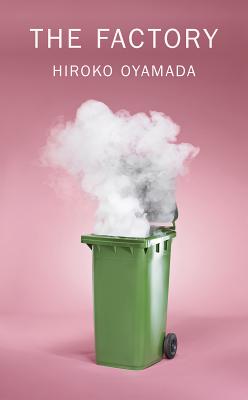 The Factory
Publication Date:
October 29th, 2019
Publisher:
New Directions
Chop Suey Books
11 on hand, as of Feb 8 9:12pm
On Our Shelves Now
Description
The English-language debut of Hiroko Oyamada—one of the most powerfully strange young voices in Japan
The English-language debut of one of Japan's most exciting new writers, The Factory follows three workers at a sprawling industrial factory. Each worker focuses intently on the specific task they've been assigned: one shreds paper, one proofreads documents, and another studies the moss growing all over the expansive grounds. But their lives slowly become governed by their work—days take on a strange logic and momentum, and little by little, the margins of reality seem to be dissolving: Where does the factory end and the rest of the world begin? What's going on with the strange animals here? And after a while—it could be weeks or years—the three workers struggle to answer the most basic question: What am I doing here?
With hints of Kafka and unexpected moments of creeping humor, The Factory casts a vivid—and sometimes surreal—portrait of the absurdity and meaninglessness of the modern workplace.
Praise for The Factory
[D]ecidedly experimental and subliminally philosophical, it best fits someplace between anti-capitalist science fiction and magic realism.
— Andreea Scridon - Asymptote
In a wry, deadpan style, she distills the profound unease of a world where companies grow more and more imperceptibly controlling even as they promise workers less.
— Julian Lucas - Harper's Magazine
Through these characters, Oyamada has crafted a titanic ecosystem of modern work life, complete with the obligatory never-ending office dinner with co-workers and the emergence of strange new species conjured up by the meaningless, enervating patterns of the 9-to-5 existence.
— Japan Times
Oyamada deftly ties together the plights of human and nature, both becoming unrecognizable in an inflexible industrial economy. 
— Kirkus
A noteworthy young female writer with a distinctive voice.
— Lithub
The Factory may take its cues from Kafka, but it's still very much its own thing: a wry, satirical, discombobulating look at how we've all become cogs in the great machine of capitalism.
— Ian Mond - Locus Magazine
The Factory depicts a strange reality, but really points out how similar Oyamada's surreal world is to our own. This makes it an ideal novel for our moment.
— Megan Evershed - London Magazine
The text feels as disorienting as the place it describes. Exchanges of dialogue are rendered in a single chunky paragraph; a chapter might move back and forth between time with no cue that it's doing so; the reader might be offered the end of an anecdote then have to read on to find the beginning of it. These are clever tactics, a match of form and subject all the more impressive given this is a first novel.
— RUMAAN ALAM - New Republic
Strangely chilling...
— Alison McCulloch - New York Times
The Factory is a tale of inaction rather than revolt, a story about the warm, velvety embrace of production models, in which Oyamada's bunker-like Ur-factory comes on like a last bastion of security, a White Whale that nobody's chasing but ends up swallowing you regardless.
— Bailey Trela - Ploughshares
Disquieting in its slow creep forward, the book presents copious mysteries: What is the purpose of these individuals' jobs? What does the factory even make? What is up with the human-sized nutria supposedly living and dying in great numbers on the factory grounds? Perhaps even more unexpected is the way writer Hiroko Oyamada refuses to answer the questions she presents, allowing those mysteries, and their unsettling effects, to linger.
— The A.V. Club
The interplay, in The Factory, between what we believe and what we don't, what we see and what we can't, becomes the fabric of this strange world.
— Sophie Haigney - The Baffler
She is fond of jump cuts and scenes that dissolve mid-paragraph and flow into the next without so much as a line break. A pleasant vertigo sets in. Objects have a way of suddenly appearing in the hands of characters. Faces become increasingly vivid and grotesque. Nothing feels fixed; everything in the book might be a hallucination.
— Parul Seghal - The New York Times
In quiet exasperation, the characters start to ask themselves not what they do for the factory but what the factory does to them. 
— The New Yorker
In quiet exasperation, the characters start to ask themselves not what they do for the factory but what the factory does to them.
— The New Yorker
Hiroko Oyamada's "The Factory" descends from a different lineage of workplace fiction that includes Melville's "Bartleby, the Scrivener," Joseph Heller's "Something Happened" and Ricky Gervais's "The Office." 
— Sam Sacks - The Wall Street Journal
Oyamada paints a stirring portrait of modern work-life culture.
— Annabel Gutterman - TIME Magazine
A proletarian novella for today's world.
— Rieko Matsuura
Three employees at a monolithic factory in an unnamed Japanese city begin to see reality itself seem to mutate in Oyamada's stellar, mind-bending debut.
— Publishers Weekly (starred)
In surreal, tactile, and often funny prose, Olga Ravn's The Employees and Hiroko Oyamada's The Factory present the workplace as a hallucinogenic hall of mirrors, a crucible where our sense of self warps and dissolves.
— Stephen Kearse - The Atlantic