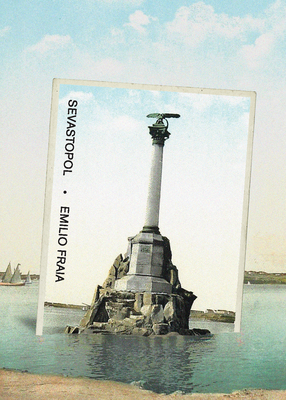 Sevastopol
Publication Date:
June 1st, 2021
Publisher:
New Directions
Description
Three subtly connected stories converge in this chimerical debut, showcasing a powerful new Brazilian voice
Three subtly connected stories converge in this chimerical debut, each burrowing into a turning point in a person's life: a young woman gives a melancholy account of her obsession with climbing Mount Everest; a Peruvian-Brazilian vanishes into the forest after staying in a musty, semi-abandoned inn in the haunted depths of the Brazilian countryside; a young playwright embarks on the production of a play about the city of Sevastopol and a Russian painter portraying Crimean War soldiers.
Inspired by Tolstoy's The Sevastopol Sketches, Emilio Fraia masterfully weaves together these stories of yearning and loss, obsession and madness, failure and the desire to persist, in a restrained manner reminiscent of Anton Chekhov, Roberto Bolano, and Rachel Cusk.
Praise for Sevastopol
Like the writers I most admire, Fraia sets for himself the hardest and most respectable task a writer can face: unraveling the mystery without revealing the secret.
— Javier Montes
A literary jewel.
— Fernanda Torres
Three stories track the wanderings of contemporary Brazilians in Fraia's subtle and melancholy English-language debut, a collection inspired by Leo Tolstoy's Sevastopol Sketches.
— Publishers Weekly
With deft precision, Fraia bares his characters just enough to reveal only these stories—nothing is extraneous.
— Kirkus
A truly beautiful book that is hard to describe without using words like precision, subtlety and, mostly, wisdom.
— Alejandro Zambra
These tales don't operate the way most tales do; they adhere to their own separate sense of languid time.
— Tope Folarin - Vulture
As Sevastopol masterfully demonstrates, all one can do against time's attrition is organize the losses into a story of the self.
— Marshall Shord - Southwest Review
Quite excellent.
— Erin Bloom - Full Stop
A vibe is, by definition, inexplicable. To say Sevastopol's vibe is a bit gloomy, desolate, styled in a color palette that includes grays, greens, and violets, is both true and inexact. The vibe accumulates over time and amounts to something. But exactly what remains evasive, thrillingly open-ended.
— Melanie Broder - Public Books