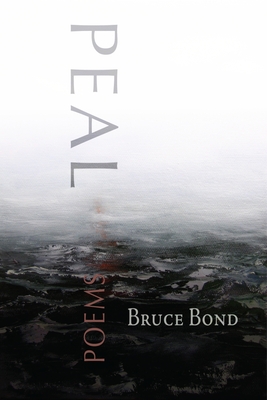 Peal: Poems
Publication Date:
October 1st, 2009
Publisher:
Etruscan Press
Usually Arrives in 3 to 5 Days
Description
"The poems in Bruce Bond's new collection Peal probe music's deepest sources. These beautifully crafted lyrics lead us down into intricate and sonoruous paths where we meet out own uncertain songs, at once ghostly, elegiac, and ecstatic. This is a work of exquisite complexity by one of our best poets writing today."--Molly Bendall
"The speculative drive of these poems pushes the reader to the very limits of reflection."--Daniel Tiffany
"Poets have ever sought a seamless integration of art and life: think of Keats's 'Beauty is truth, truth beauty' or Yeats's 'How can we know the dancer from the dance?' In Bruce Bond's Peal, as in the work of this best predecessors, 'it is impossible to know/where music ends, the world begins.'"--H.L. Hix
In Bruce Bond's seventh book, we see a sustained exploration of mortality and its embodiment in the consolations of beauty, most notably in music.
As if even the respite of song is action,
its silence no less. Even the bend and reach
of architecture that rises out of the smolder
and back, even the legs of the arc that return
the way the sun returns to a black well,
its trespass quiet, slow, a ghost, a coin,
a wish gone deep as the day grows old.
Bruce Bond teaches at the University of North Texas and is poetry editor for American Literary Review.