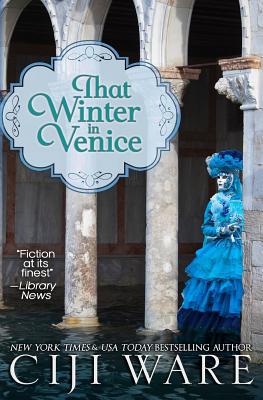 That Winter in Venice (Four Seasons Quartet #3)
This product is not returnable.
Publication Date:
September 14th, 2015
Publisher:
Lion's Paw Publishing
Usually Arrives in 3 to 5 Days
Description
A tale of two cities at risk of disappearing forever...and two globetrotting strangers seeking a port in a storm. New Orleans natives Serena Antonelli, an Italian-American costume designer, and Jack Durand, a Pulitzer Prize-winning environmental reporter, meet on a fateful flight bound for Venice where they confront a shared destiny spawned by a national tragedy and a connection they could never have imagined or foretold. While fierce storms blow in from the Adriatic, inundating the Global Rising Waters Conference where Jack is a keynote speaker, the acqua alta also threatens to drown Venice's legendary carnival celebrations and sink Serena's desperate plan to rescue her U.S. family's century-old costume company from its post-Hurricane Katrina insolvency. With 400 guests in glittering regalia poised to descend on a leaky palazzo, Serena and Jack ultimately share a magical night at Il Ballo di Carnevale. Soon they are entangled in a spellbinding interplay of history and romance that jeopardizes their chances of sustaining the passionate bond they've forged. Exposed, too, are threads of public corruption and private wounds that must be healed before the pair can put to rest the tumult back home in New Orleans and remake their lives. A gripping saga of two conflicted lovers and two star-crossed cities that share surprising parallels, this compelling novel will linger in the memory long after its dramatic conclusion. A stand-alone sequel to MIDNIGHT ON JULIA STREET PRAISE FOR New York Times bestselling author CIJI WARE: "Ware once again proves she can weave fact and fiction to create an entertaining and harmonious whole." Publishers Weekly "A mesmerizing blend of sizzling romance, love, and honor...Ciji Ware has written an unforgettable tale." The Burton Report.