Preorder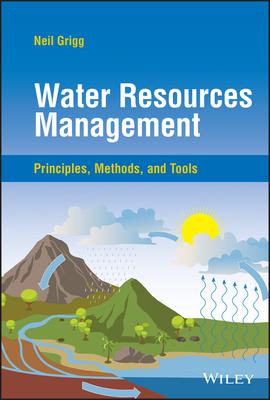 Water Resources Management: Principles, Methods, and Tools
Publication Date:
January 19th, 2023
Description
Water Resources Management
A thorough and authoritative handbook to the foundations of water resources management
In Water Resources Management: Principles, Methods, and Tools, distinguished engineer Dr. Neil S. Grigg delivers a comprehensive guide to the water resources industry, the technical methods and tools that professionals in that industry use, and the concepts and issues that animate the discipline. The author also provides expansive case studies that highlight real-world applications of the ideas discussed within.
The book offers practical content, including discussion questions, practice problems, and project examples, while presenting a cross-disciplinary perspective ideal for those studying to be civil or environmental engineers, urban planners, environmental scientists, or professionals in other disciplines.
Water Resources Management covers the foundational knowledge required by professionals working in the field alongside practical content that connects readers with how the discipline functions in the real world. It also includes:
A thorough introduction to the framework of the water industry, including discussions of water resources and services for people and the environment
In-depth explorations of technical methods and tools, including hydrology as the science of water accounting
Fulsome discussions of water resources management concepts and issues, including models and data analytics to support decision-making
Expansive treatments of water-related failures, accidents, and malevolent activity
Perfect for civil and environmental engineering students studying water resources planning and management, Water Resources Management: Principles, Methods, and Tools will also earn a place in the libraries of practicing engineers, government officials, and consultants working in water management and policy.