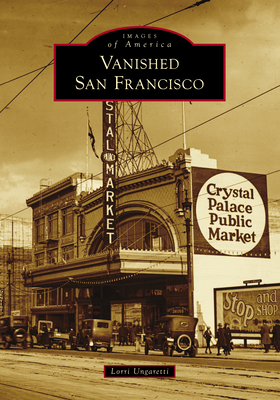 Vanished San Francisco (Images of America)
Publication Date:
January 16th, 2023
Publisher:
Arcadia Publishing (SC)
Description
San Francisco is well-known for its beautiful vistas and fascinating destinations. However, many places that were once part of the San Francisco experience have vanished from the land--lost to earthquakes, fire, development, and other forces that led to their disappearance--but not from memory. Sand dunes have been replaced by buildings and streets, homes now cover previously desolate areas where cemeteries once stood, and beloved buildings are gone due to various reasons. San Francisco's lost treasures also include the popular Hamm's sign, the former two-toned foghorn, and the first insect to go extinct in the United States due to human behavior. Like most cities, San Francisco is constantly changing. Places appear and disappear, and the city grows and changes, always ready to rebuild and remake history.