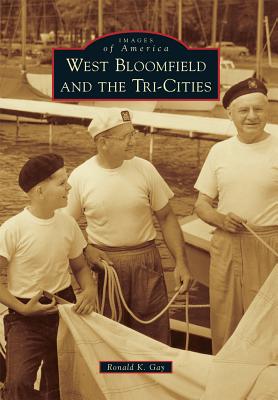 West Bloomfield and the Tri-Cities (Images of America)
Publication Date:
January 12th, 2015
Publisher:
Arcadia Publishing (SC)
Usually Arrives in 3 to 5 Days
Description
West Bloomfield Township, located 30 miles northwest of Detroit, was carved from Bloomfield Township in 1833. There were settlements in nearby Pontiac as early as 1818 and in Bloomfield by 1820. The area, originally settled by Native Americans, became a farming community when it was later occupied by European settlers. Towns grew and prospered due to the large number of lakes and later with the advent of the local automotive industry. Around the start of the 20th century, Orchard Lake became an established village, and Sylvan Lake Village and Keego Harbor were beginning to take shape. Over the years, there have been five country clubs, an automobile club, two boat clubs, two camps, a curling club, a military academy, a seminary, and a prep school in the area. There have also been two summer resort hotels created in Orchard Lake, one in Sylvan Lake, and one in West Bloomfield on Pine Lake.