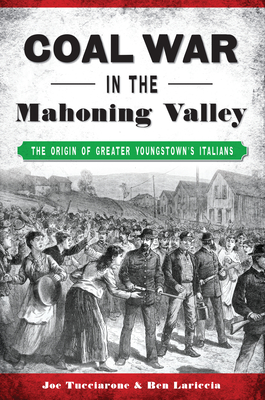 Coal War in the Mahoning Valley: The Origin of Greater Youngstown's Italians (American Heritage)
Publication Date:
July 1st, 2019
Usually Arrives in 3 to 5 Days
Description
The struggles and successes of the industrious coal miners in Ohio's Mahoning Valley.
Year after year, local Welsh coal diggers supplied the ravenous and roaring ironworks in Mahoning Valley but the good times ended in the closing weeks of 1872. The demand for iron slackened, and with it, coal orders fell. Responding to plunging coal prices, mine owners cut wages, but rank-and-file miners would have none of it. On New Year's Day, they went on strike. The bitter stalemate broke only when operators sidestepped local labor by employing African Americans from Virginia and Italian immigrants crowding the Eastern Seaboard. Violence followed. Yet this vicious strife opened the Mahoning Valley to permanent Italian settlement. Authors Ben Lariccia and Joe Tucciarone uncover this forgotten chapter in the region's storied labor history.