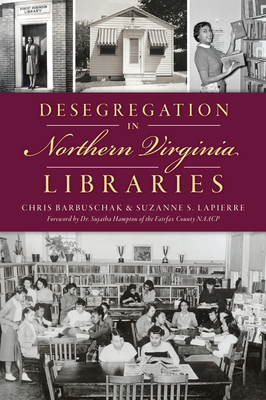 Desegregation in Northern Virginia Libraries (American Heritage)
Publication Date:
January 9th, 2023
Usually Arrives in 3 to 5 Days
Description
A Hidden History of Unequal Access
During the Jim Crow era, many public libraries were segregated. The public library plays a fundamental role in communities by providing free educational resources, boosting literacy and knowledge, and serving as a place of refuge. Despite this, many were inaccessible to Black residents and continued to resist integration even after the landmark case Brown v. Board of Education. Discover the truth about the barriers imposed on the Black community and learn about the citizens-turned-activists who used protests and lawsuits to achieve more equitable library services. Their legacy resonates today as libraries continue to evolve and embrace more inclusive practices.
Join Fairfax County librarians Chris Barbuschak and Suzanne LaPierre as they investigate the overlooked and little-known history of segregated library services in Northern Virginia.