Preorder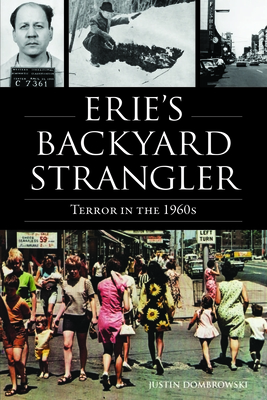 Erie's Backyard Strangler: Terror in the 1960s (True Crime)
Publication Date:
February 13th, 2023
Description
On a cold morning in December 1960, 60-year-old Laura Mutch was found strangled behind a house in downtown Erie....
At a time when the Gem City was at its peak, including a triumphant run for the coveted 'All-American City' award, the murder created a pandemonium. As the investigation progressed, attacks on women in and around the city of Erie continued, sending citizens - and seasoned investigators - to the brink of total chaos. Infamous attacks such as the brutal stabbing of 72-year-old Clara Carrig, the attempted strangling and knifing of Helen Knost and the strangling murders of Mary Lynn Crotty and Eleanor Free caused women to lock their doors and avoid the streets at night. The arrest of truck driver John Howard Willman in September 1963 was not the end of the story as soon the case attracted nationwide attention - including a lawsuit by the ACLU.
Just who was Erie's infamous 'Backyard Strangler?' Would a technicality by police cause the suspected murderer to roam free again to kill more victims?
Author Justin Dombrowski charts the harrowing attacks, investigations and mystery surrounding Erie's 1960s reign of terror.