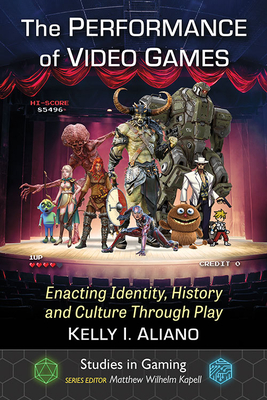 The Performance of Video Games: Enacting Identity, History and Culture Through Play (Studies in Gaming)
Publication Date:
October 27th, 2022
Publisher:
McFarland & Company
Usually Ships in 3 to 5 Days
Description
When viewed through the context of an interactive play, a video game player fulfills the roles of both actor and spectator, watching and influencing a game's story in real time. This book presents video gaming as a virtual medium for performance, scrutinizing the ways in which a player's interaction with the narrative informs personal, historical, social and cultural understanding. Centering the author's own experiences as both video game player and performance scholar, the book thoroughly applies concepts from theatre and performance studies. Chapters argue that the posthuman player position now challenges what can be contextualized as a lived experience, and how video games can change players' relationships with historical events and contemporary concerns, ultimately impacting how they develop a sense of self. Using the author's own gaming experiences as a framework, the book focuses on the intersection between player and narrative, exploring what engagement with a storyline reveals about identity and society.