Preorder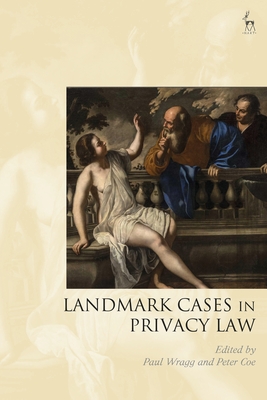 Landmark Cases in Privacy Law
Publication Date:
February 23rd, 2023
Publisher:
Hart Publishing
Description
This new addition to Hart's acclaimed Landmark Cases series is a diverse and engaging edited collection bringing together eminent commentators from the United Kingdom, the United States, Australia, Canada, and New Zealand, to analyse cases of enduring significance to privacy law.
The book tackles the conceptual nature of privacy in its various guises, from data protection, to misuse of private information, and intrusion into seclusion. It explores the practical issues arising from questions about the threshold of actionability, the function of remedies, and the nature of damages.
The cases selected are predominantly English but include cases from the United States (because of the formative influence of United States' privacy jurisprudence on the development of privacy law), cases from Australia, Canada, India, the Court of Justice of the European Union, and the European Court of Human Rights. Each chapter considers the reception and application (and, in some instances, rejection) outside of the jurisdiction where the case was decided.