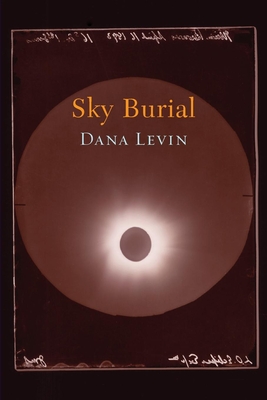 Sky Burial
Publication Date:
March 15th, 2011
Publisher:
Copper Canyon Press
Description
Readers will find that this work carries the pulse of their darkest sorrows, in the breath of their humanity. Highly recommended.--Library Journal
Intimate and hypnotic.--Ploughshares
Levin has the skilled ear, magnificent tongue, and fierce mind of the truly prophetic.--Rain Taxi
Levin's work is phenomenological; it details how it feels to be an embodied consciousness making its way through the world.--Boston Review
Death is the new and unshakeable lens through which I see, writes Dana Levin about her third book, in which she confronts mortality and loss in subjects ranging from Tibetan Buddhist burial practices to Aztec human sacrifice. Shaped by dreams and the worms and the gods, these poems are a profound investigation of our inescapable fate. As Louise Gl ck has said: Levin's animating fury goes back deeper into our linguistic and philosophic history: to Blake's tiger, to the iron judgments of the Old Testament.
They took you in an ambulance even though you were dead,
they took you
and my sister said
Why are you saving her if she is dead?
shey shey--
Curve of sky a crescent blade.
Vultures wheeling
on thermal parapets, shunyata,
void that flays--
Yak butter,
barley flour and tea: you watch him
make the paste.
Dana Levin's debut volume In the Surgical Theatre won the prestigious APR/Honickman First Book Prize. She teaches creative writing at the University of New Mexico and in the Warren Wilson College MFA Program. She lives in Santa Fe, New Mexico.
Praise for Sky Burial
"Sky Burial brings a wealth of ritual and lore from various strains of Buddhism, as well as Mesoamerican and other spiritual traditions, all explained in ample, helpful notes that distinguish yamas from thangkas, and so onthe intensity and seriousness and openness of her investigations make [Dana] Levin's use of this material utterly her own, and utterly riveting."—The New Yorker