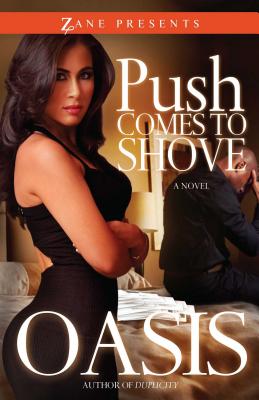 Push Comes to Shove
This product is not returnable.
Publication Date:
March 15th, 2011
Usually Arrives in 3 to 5 Days
Description
A fast-paced tale of greed—Push Comes to Shove examines the pitfalls and struggles that an honest family faces to survive the perils of financial woes.
The bills are due again for Greg "GP" Patterson, but this time, they won't get paid. He and his wife are facing robbery charges when a simple assault they committed goes bad. After a few days in jail, the Pattersons lose everything they own and risk losing their children forever.
Luckily Aunty Jewels bails the Pattersons out, but GP must make some serious moves if he is to provide decent shelter for his family again. A visit to Squeeze, a villainous loan shark, leads to killer interest rates and a murderous default penalty. Nevertheless, GP accepts the terms.
When GP gives Jewels the loan money to flip in a high-stakes credit card scheme, she gets robbed for every single dime. Now GP has to figure out how to pay his debt and gain the respect of his family again, but in the meantime, Jewels has already figured out how to make everybody pay.
An entertaining, multicultural drama, Push Comes to Shove is a cautionary tale for today's economically fraught times.