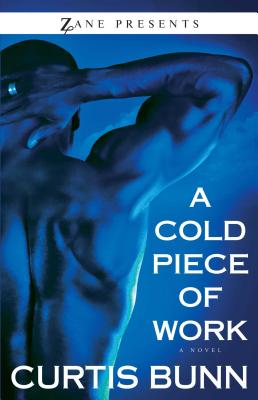 A Cold Piece of Work
Publication Date:
July 5th, 2011
Usually Arrives in 3 to 5 Days
Description
A virtual tour inside the mind, heart, and soul of a man whose troubling experiences with women turn him cold, ruthless, and afraid of commitment.
Solomon Singletary had no interest in establishing substantive relationships with women and even prided himself on his ability to remain distant while still getting what he wanted. That disposition is rocked when a chance encounter with one of his "victims" and her young son sparks something in him he never anticipated: to seek forgiveness, from her and himself. That quest opens up his mind and heart in ways no one expected, especially him. He accomplishes something significant: he admits he was wrong.
Even more difficult is winning back Michele Williams, who still has feelings for Solomon but is reluctant to restart their romance. Amid the drama that envelopes Solomon's quest comes another challenge: He discovers disheartening information about his best friend, Ray, and is once again forced to confront raw nerves and emotions.
A Cold Piece of Work offers the rarest insight: A contemporary man revealing the depths of his emotions, vulnerabilities, and flaws. Readers who crave answers to the mysteries of the male mind will appreciate this unfettered, organic journey that lends honest, raw perspective and provides the how and why men act as they do in relationships.