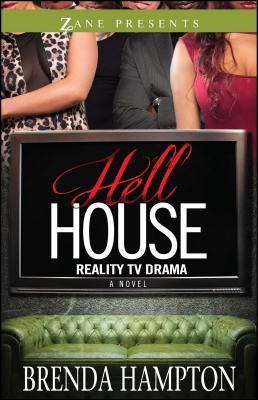 Hell House: Reality TV Drama
Publication Date:
October 1st, 2013
Usually Arrives in 3 to 5 Days
Description
In this ingenious novel that brings reality TV to the printed page, drama levels go through the roof as six outrageous characters fiercely compete to win $100,000.
The most controversial characters from Brenda Hampton's bestselling novels come together for a reality TV show in a house that could unite— or destroy—them all. Roc Dawson from Full Figured, Chase Jenkins from Don't Even Go There, Sylvia McMillan from SLICK, Jada Mahoney from How Can I Be Down?, Jamal "Prince" Perkins from Street Soldier, and Jaylin Rogers from the Naughty Series attempt to put aside their overwhelming differences and calm their unique personalities.
Without supervision, though, anything could happen inside Hell House—especially when there's $100,000 at stake. And these six cutthroat contestants are determined to have it all. Overflowing with drama, raunchiness, and manipulation, survival by any means necessary is their primary focus, but only those with tough skin will make it to the next round.
Who will be the last person standing, and who will walk out, slamming the door behind them and screaming at the top of their lungs?