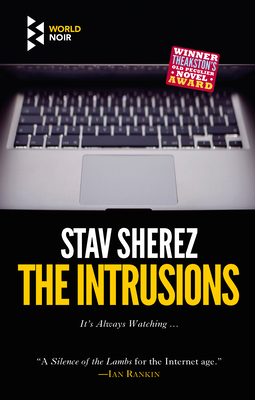 The Intrusions (Carrigan and Miller #3)
Publication Date:
November 17th, 2020
Usually Arrives in 3 to 5 Days
Description
It's Always Watching...
A distressed young woman arrives at the police station claiming her friend has been abducted, and that the man threatened to return and "claim her next." Detectives Carrigan and Miller are drawn into a terrifying new world of cyberstalking--where the threat of online intimidation, hacking, and control is ever-present, and disturbing contemporary themes and dark psychology are explored with Stav Sherez's customary skill.
Under scrutiny themselves, and with old foes and enmities re-surfacing, how long will Carrigan and Miller have to find out the truth behind what these two women have been subjected to?
An all-too-plausible entry into a terrifying new world just reaching the public mind--in which a computer can turn against its owner with the push of a button--The Intrusions shows how easy it can be to become an unwilling victim to the new generation of stalkers.