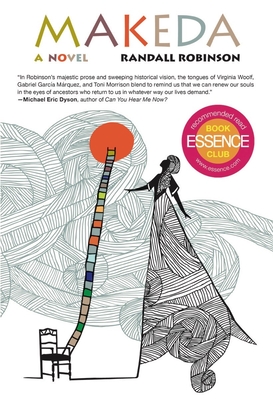 Makeda
Publication Date:
August 30th, 2011
Usually Arrives in 3 to 5 Days
Description
Eloquent and erudite, Robinson's oft-times mystical coming-of-age saga teems with rich and evocative historical insights.
--Booklist
Hypnotic . . . one of the finest novels this year . . . Robinson] is a gifted storyteller.
--Essence
Makeda is beyond ambitious and imaginative . . . well written and powerful, with an ending that is equal parts tragic and romantic in nature . . . a breathtaking revelation, weighted with romance and lovely passionate prose.
--New York Journal of Books
Robinson is not only exploring what it means to be black. His theme of knowing the past before planning the future applies to all cultures, all people. Pick up this odyssey of family drama, history and love, and be prepared to consider your own beginnings.
--Shelf Awareness
Makeda Gee Florida Harris March is a proud matriarch, the anchor and emotional bellwether who holds together a hard-working African American family living in 1950s Richmond, Virginia. Lost in shadow is Makeda's grandson Gray, who begins escaping into the magical world of Makeda's tiny parlor.
Makeda, a woman blind since birth but who has always dreamed in color, begins to confide in Gray the things she sees and remembers from her dream state, and a story emerges that is layered with historical accuracy beyond the scope of Makeda's limited education. Gradually, Gray begins to make a connection between his gr
Part coming-of-age story, part spiritual journey, and part love story, Makeda is a universal tale of family, heritage, and the ties that bind. Randall Robinson plumbs the hearts of Makeda and Gray and summons our collective blood memories, taking the reader on an unforgettable journey of the soul that will linger long after the last page has been turned.