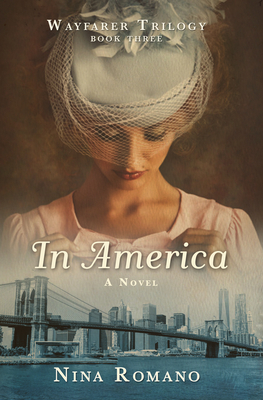 In America (Wayfarer Trilogy #3)
Publication Date:
July 19th, 2016
Usually Ships in 3 to 5 Days
Description
2016 Chanticleer Media's Chatelaine Book Awards Finalist
Beautiful, headstrong Marcella Scimenti has the affection of a handsome neighborhood boy, the love of her large Italian family, and serious dreams of singing in Hollywood. But the course of true love--nor the journey to finding one's true self--never did run smooth. In America follows the story of Marcella, the daughter of the characters at the center of Nina Romano's continent-spanning Wayfarer Trilogy, as she comes of age in Bay Ridge, Brooklyn, in the late 1920s. In the trilogy's heartwarming conclusion, Marcella must learn to balance new friendships, promising suitors, and life as a modern working girl with the expectations of her tradition-bound family, all against the backdrop of a looming economic depression and a changing world. Along the way, she unearths a devastating family secret that shakes her to her core and tests the boundaries of her love, loyalty, and faith.