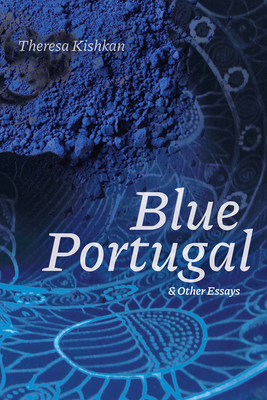 Blue Portugal and Other Essays (Wayfarer)
Publication Date:
May 17th, 2022
Publisher:
University of Alberta Press
Description
Using the richness of braided essays, Theresa Kishkan thinks deeply about the natural world, mourns and celebrates the aging body, interrogates and gently contests recorded history, and explores art and visual phenomena. Gathering personal genealogies, medical histories, and early land surveys together with the liminal spaces of memory and insights from music, colour theory, horticulture, and textile production, Kishkan weaves patterns and dangles loose threads, welcoming readers to share her intellectual and emotional preoccupations. The rivers of the author's home province echo the venous system of her body. The indigo powder she turns into dye shares a palette with entoptic phenomena. The title essay recalls a wine she first drank in her grandmother's homeland; another dances with memories of mothering and the structure of Bach's Partita No. 2 for solo violin. With an intimate awareness of place and time, a deep sensitivity to family, and a poetic delight in travel, local food and wine, and dogs, Blue Portugal and Other Essays offers up a sense of wonder at the interconnectedness of all things, revealing Kishkan as a virtuoso of her craft.