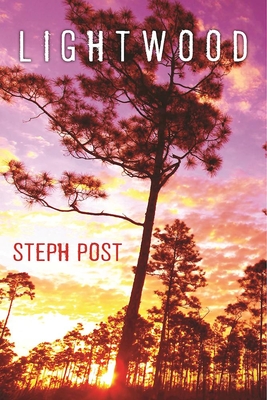 Lightwood (Judah Cannon #1)
Publication Date:
December 26th, 2017
Chop Suey Books
1 on hand, as of Jan 28 5:03pm
On Our Shelves Now
Description
Judah Cannon is the middle son of the notorious Cannon clan led by Sherwood, its unflinching and uncompromising patriarch. When Judah returns to his rural hometown of Silas, Florida after a stint in prison, he is determined to move forward and live it clean with his childhood best friend and newly discovered love, Ramey Barrow. Everything soon spirals out of control, though, when a phone call from Sherwood ensnares Judah and Ramey in a complicated web of thievery, brutality and betrayal.
Pressured by the unrelenting bonds of blood ties, Judah takes part in robbing the Scorpions, a group of small-time, meth-cooking bikers who are flying down the highway with the score of their lives. Unbeknownst to the Cannons, however, half of the stolen cash in the Harley saddlebags belongs to Sister Tulah, a megalomaniacal Pentecostal preacher who encourages her followers to drink poison and relinquish their bank accounts. When Sister Tulah learns of the robbery, she swears to make both the Cannons and the Scorpions pay, thus bringing all parties into mortal conflict rife with deception and unpredictable power shifts. When Judah's younger brother Benji becomes the unwitting victim in the melee, Judah takes it upon himself to exact revenge, no matter the damage inflicted upon himself and those around him. Judah becomes a driven man, blinded by his need for vengeance and questioning everything he thought he believed in. With Ramey at his side, Judah is forced to take on both the Scorpions and Sister Tulah as he struggles to do the right thing in a world full of wrongs.