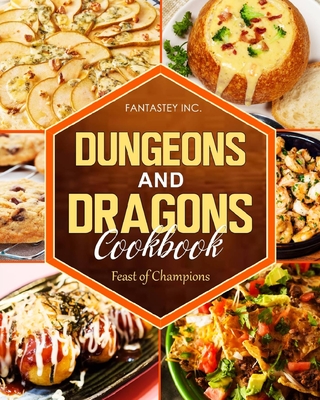 Dungeons and Dragons Cookbook: Feast of Champions: Feast of Champions
Publication Date:
May 25th, 2022
Publisher:
Fantastey Inc.
Usually Ships in 3 to 5 Days
Description
"50 Amazing and fun recipes inspired by the fantastical world of Dungeons and Dragons"
This D&D book was written for fans by fans, and welcomes RPG lovers (and cookbook lovers alike) to celebrate their favorite game series in a unique, and delicious new way Each recipe was carefully prepared by seasoned, professional chefs, so you know you are getting quality dishes that taste amazing.
We made sure to balance this book with lunch and dinner meal ideas, as well as fun desserts and cocktails, so you never run out of dishes for game night There's plenty of sharable foods, that can easily be enjoyed alone if you aren't feeling generous. And the recipes were created to please any palate, with dishes inspired by America, European and Asian cuisine.
Try Dwarven Dip and Chips, our take on savory loaded nachos, Grilled Dragon, The Drunken Traveller's Strawberry Trifle, and much more. Our book has everything a true D&D champion needs to satisfy their tastebuds. Experience the magic for yourself, young adventurer. Add this book to cart today
Makes the perfect gift the D&D lover or the cookbook at home chef in your life