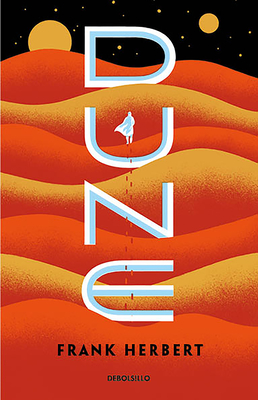 Dune (Spanish edition) (LAS CRÓNICAS DE DUNE #1)
Publication Date:
November 17th, 2020
Usually Arrives in 3 to 5 Days
Description
«No conozco nada comparable, excepto El Señor de los Anillos.» Arthur C. Clarke
En el desértico planeta Arrakis, el agua es el bien más preciado y llorar a los muertos, el símbolo de máxima prodigalidad. Pero algo hace de Arrakis una pieza estratégica para los intereses del emperador, las Grandes Casas y la Cofradía, los tres grandes poderes de la galaxia. Arrakis es el único origen conocido de la melange, preciosa especia y uno de los bienes más codiciados del universo.
Al duque Leto Atreides se le asigna el gobierno de este mundo inhóspito, habitado por los indómitos Fremen y por monstruosos gusanos de arena de centenares de metros de longitud. Sin embargo, cuando la familia es traicionada, su hijo y heredero, Paul, emprenderá un viaje hacia un destino más grande del que jamás hubiese podido soñar.
Mezcla fascinante de aventura, misticismo, intrigas políticas y ecologismo, Dune se convirtió, desde el momento de su publicación, en un fenómeno de culto y en la mayor epopeya de ciencia ficción de todos los tiempos.
«No conozco nada comparable, excepto El Señor de los Anillos.» -Arthur C. Clarke
ENGLISH DESCRIPTION
Frank Herbert's classic masterpiece—a triumph of the imagination and one of the bestselling science fiction novels of all time.
Set on the desert planet Arrakis, Dune is the story of the boy Paul Atreides, heir to a noble family tasked with ruling an inhospitable world where the only thing of value is the "spice" melange, a drug capable of extending life and enhancing consciousness. Coveted across the known universe, melange is a prize worth killing for....
When House Atreides is betrayed, the destruction of Paul's family will set the boy on a journey toward a destiny greater than he could ever have imagined. And as he evolves into the mysterious man known as Muad'Dib, he will bring to fruition humankind's most ancient and unattainable dream. 
A stunning blend of adventure and mysticism, environmentalism and politics, Dune won the first Nebula Award, shared the Hugo Award, and formed the basis of what is undoubtedly the grandest epic in science fiction.