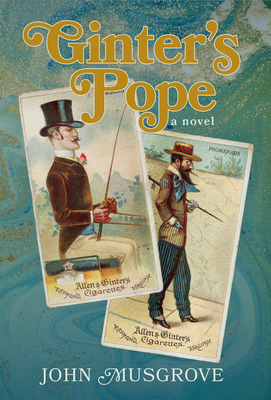 Ginter's Pope
Publication Date:
June 22nd, 2022
Publisher:
Little Star Books
Usually Arrives in 3 to 5 Days
Description
As the South struggles through Reconstruction, Richmonder Lewis Ginter attempts to rebuild his lost fortunes in Manhattan's banking boom. When his only sister returns to Richmond, Ginter struggles to fit into New York society as a lifelong bachelor. An invitation to join the growing Richmond tobacco industry sets a move back home in motion. But an insignificant encounter with a courier begins to consume his thoughts. Risking his new opportunity, Ginter desperately seeks out the young man's family to convince them that he is just the candidate for the new enterprise in Richmond. As the two make the journey south, they discover they have far more in common than a desire to make it big in business. But will a considerable age gap, criticism from onlookers, and overeager parents seeking to marry off daughters derail their relationship? Will long, lonely separations drive them apart?
Thoroughly researched and beautifully told as an #OwnVoices narrative, Ginter's Pope is a historical fiction novel revealing the previously unknown personal life of Richmond's most famous benefactor, Lewis Ginter, and his one true love, John Pope.